How to Accept Crypto Payments on Your Website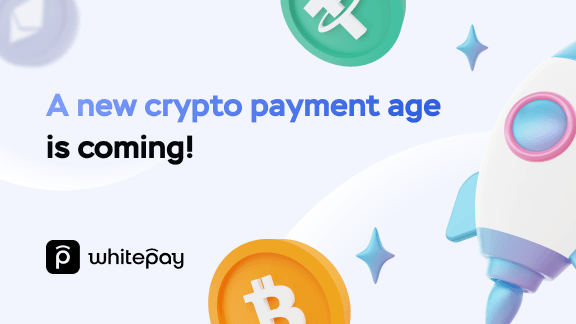 How to Accept Bitcoin and Other Crypto Payments on Your Website | Whitepay
The number of crypto users is increasing every year. There is also growing user awareness that accepting cryptocurrency payments has more profits and benefits than fiat payments. Many businesses look aside at crypto and want to accept Bitcoin or any other crypto for their goods and services.
Deciding to accept Bitcoin or any cryptocurrency as payment will pay you dividends in the near future. However, setting up such payments on your website can be challenging if you didn't do it before. Whitepay Is ready to help you – we've launched crypto acquiring for easy and fast integration of cryptocurrency payments on your website.
How to accept crypto payments?
Accepting crypto payments is easy if you use Whitepay merchant-friendly crypto acquiring platform. Recently Whitepay launched crypto processing and created a new page for crypto acquiring with a convenient interface and all order details.
You will readily accept btc payments on your website and make cryptocurrency invoices by API or button. Also, we created external public API documentation with detailed descriptions, which will help you integrate more quickly and clearly.
What are the benefits of receiving cryptocurrency payment?
There are 300 million crypto users worldwide, and 18,000 companies are already accepting cryptocurrency payments. Let's take a closer and look at crypto payments advantages:
More flexible and fast payment method

Entering international markets and audience

Secure transactions

No hidden fees

Instant withdrawals

Low commissions

Transparent and safe

International recognition

No conversion risk
Receiving crypto opens new doors for your business and rapid development. Also, it's known that the more payment methods you propose to clients, the more pay you'll receive.
Accepting crypto as payment is easy
As you can see, receiving crypto payments is easy and profitable. We are proud to make such user-friendly and valuable products for any business. To gain more information about our crypto processing platform and conditions, contact our Support Team. Check out all details and plug-in crypto acquiring on your website.